My Diary
12 September 2016
HYDRO POWER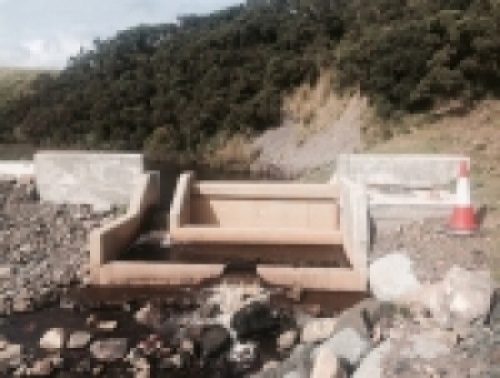 Hello Everyone, look at the new hydro power we have completed on the farm to create more renewable energy... we are very excited it is up and running. Flowing water that is from the hill creates energy that can be turned into electricity. The water is stored at the top of the hill and released from the pond which flows through a turbine at the bottom of the river, spinning it, which in turn activates a generator to produce electricity. This is a very simple way to produce energy. There is one more renewable energy project still to be completed on the farm can anyone guess what it is? xx

21 August 2016
Never Give Up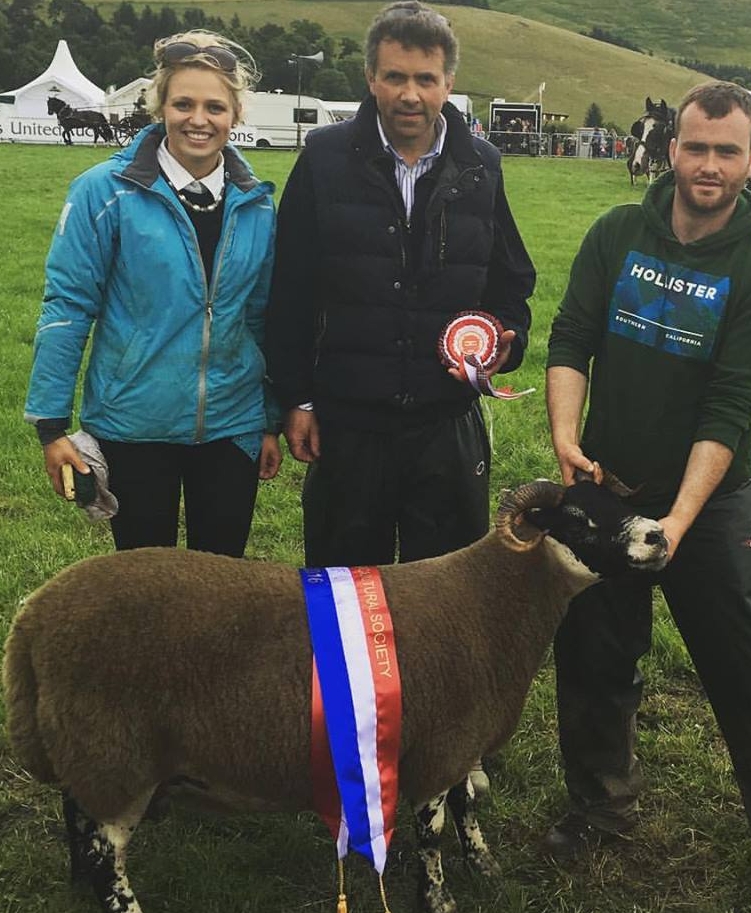 Never give up.. good things happen to those who wait!!
COCO the blackface sheep made the Campbell family very proud. After 56 years we finally won Peebles show our local show.
Thank you COCO for your good looks and amazing style XX

22 July 2016
Rebecca Adams "My Time At Glenrath"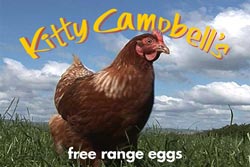 "My Name is Rebecca Adams, i am from a mixed farm in Northern Ireland. After successfully completing my first year studying BSc Agriculture with Animal Science at Harper Adams University i headed to Peebles, Scotland to stay with the Campbell Family. I spent a week on the farm following their eggs from point of lay through packing, processing, and then being dispatched for sale.
The experience gained through this opportunity has opened many doors for me, offering an insight into the poultry industry. Having organic broilers at home it was great to see the differences in laying hens.
Getting to know the Campbell family and their way of life was one part of the highlights of my week, Katy and Amy were brilliant role models to any young person wanting to succeed in the challenging agriculture industry. it was nice to see a family business being smoothly ran by closely knit family unit.
I am grateful for the knowledge and expertise shared to me throughout my week by everyone on the farm, their enthusiasm and passion is spread throughout the business. I will take valuable experience with me on into my career with the industry, thank you".

27 October 2015
Sheep Enjoying their Tea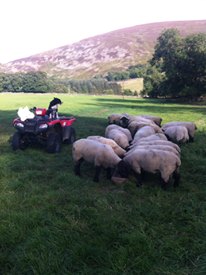 Hi Everyone,
The sheep enjoying their tea last night whilst Jim the dog chilled out on the bike. The hills are alive with purple heather in the back ground such a perfect evening. Kitty

02 October 2015
Farm Takes High Road To Green Energy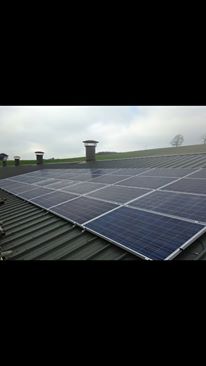 The farm has become cleaner and greener this week following the installation of solar panel systems on the hen shed roof spaces.
The solar project represents one of several we have going on. So if you would like to keep up to date with what is happening next it will all be in the diary updates.
I am committed to investing in and delivering renewable energy because of long term environmental benefits and reduced carbon footprint impact on the farm.
We are trying to do everything possible to act sustainably and responsibly because we love our countryside and want to keep it.
Let's hope the sun shines and we can produce lots more green energy on the farm.
Kitty