My Diary
21 September 2015
Weekend On The Farm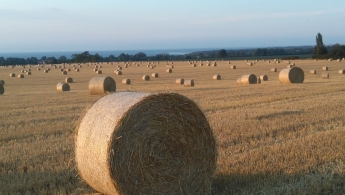 Hello everyone, hope you all had a good weekend.
Things on the farm have been very busy with the
chickens always laying their eggs and harvest
has finally finished on Sunday evening.
Kitty and the team have been making straw from
the wheat steams which are then used for bedding
the sheep and cows over the winter to
keep them cosy and clean. I have not had much spare
time to put my feet up over the weekend
but very happy we have made golden straw for bedding
the animals with over winter!!!

14 September 2015
Harvest 2015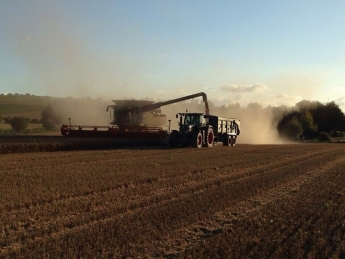 The last few weeks we have been busy with harvestig the chickens feeding. The team on the farm have been cutting the wheat which all goes into their feed. It is a busy time on the farm getting the best quality wheat for my hens when the sun is shining :).

19 March 2014
Orchard of Snowdrops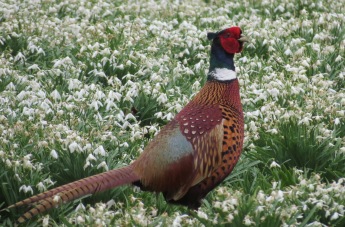 Hi Everyone,

This morning I found this handsome pheasant parading in the orchard of snowdrops.
Kitty


16 March 2014
Sunday Brunch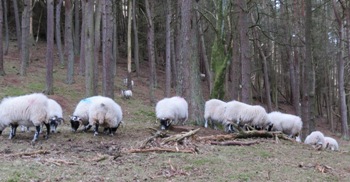 Hi Everyone,
Thought I would share a picture of me feeding the sheep this morning.
Lambing time is fast approaching its important to keep the female sheep in good health to ensure they deliver happy healthy lambs.
Hope you are all enjoyed your Sunday brunch as much as my sheep did!
Kitty

09 March 2014
Kitty Hits The Road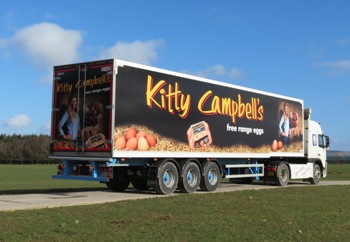 Hi Everyone,

Hope you all enjoyed making your pancakes and managed to flip them without them falling on the floor!

Thought I would share with you a picture of our new lorry which will be delivering Kitty Campbell eggs to your local supermarket. So keep an eye out for me on the road!
Kitty