My Diary
27 October 2015
Sheep Enjoying their Tea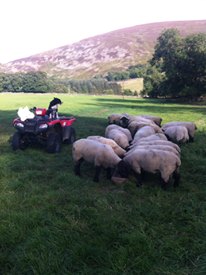 Hi Everyone,
The sheep enjoying their tea last night whilst Jim the dog chilled out on the bike. The hills are alive with purple heather in the back ground such a perfect evening. Kitty

02 October 2015
Farm Takes High Road To Green Energy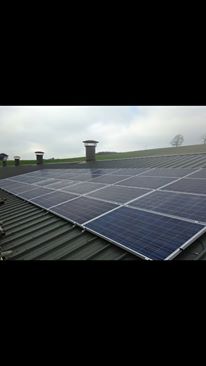 The farm has become cleaner and greener this week following the installation of solar panel systems on the hen shed roof spaces.
The solar project represents one of several we have going on. So if you would like to keep up to date with what is happening next it will all be in the diary updates.
I am committed to investing in and delivering renewable energy because of long term environmental benefits and reduced carbon footprint impact on the farm.
We are trying to do everything possible to act sustainably and responsibly because we love our countryside and want to keep it.
Let's hope the sun shines and we can produce lots more green energy on the farm.
Kitty

29 September 2015
Kitty Campbells Free Range Eggs £1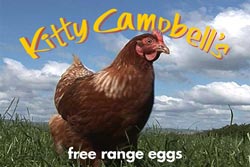 Good Morning,
How about eggs for breakfast? Packed full of goodness ideal for a good start to your day. I always start my day with 2 boiled eggs to set me up for a big day on the farm.
Have you noticed at your local Sainsbury's and Asda you can pick up 6 Kitty Campbells Free Range Eggs at only £1!!

28 September 2015
Good Afternoon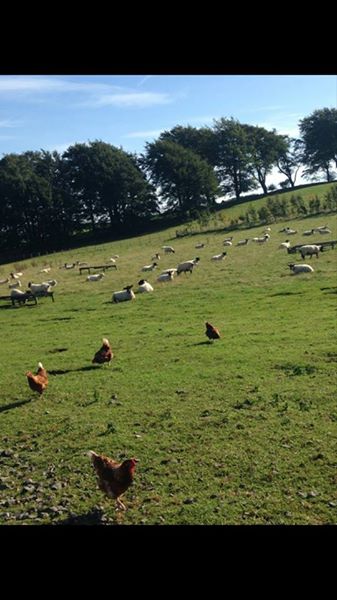 Hello, Good Afternoon from the Farm.
We hope you are having as good a Monday as we are :)!!
Today the sun is out and both the hens and sheep are enjoying roaming around the range and relaxing.
Days like this is why
I LOVE FARM LIFE
Kitty X

21 September 2015
Weekend On The Farm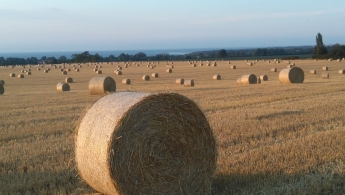 Hello everyone, hope you all had a good weekend.
Things on the farm have been very busy with the
chickens always laying their eggs and harvest
has finally finished on Sunday evening.
Kitty and the team have been making straw from
the wheat steams which are then used for bedding
the sheep and cows over the winter to
keep them cosy and clean. I have not had much spare
time to put my feet up over the weekend
but very happy we have made golden straw for bedding
the animals with over winter!!!